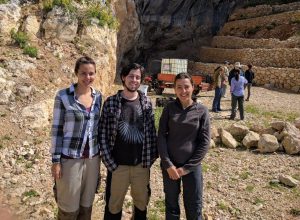 During the months of May and June, members of the PALEOCHAR team conducted fieldwork at the Middle Palaeolithic site of Crvena Stijena in Montenegro.
Current research at the site, directed by professor Gil Tostevin from the University of Minnesota, aims at providing palaeoenvironmental and behavioral information with an interdisciplinary approach. Our role in the project is to study the sedimentary record using soil micromorphology and biomarker analysis as our main analytical tools.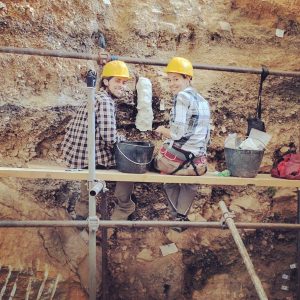 Rory Connolly and Lucia Leierer participated in the excavations and collected samples for micromorphology and biomarkers. Dr Margarita Jambrina-Enriquez, geochemist expert in palaeoenviromental reconstruction, also collaborates in this project and carried out biomarker sampling at the site during this season.